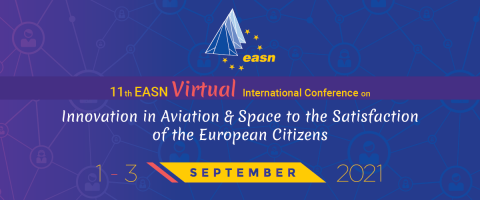 iFACT participated in the 11th EASN Virtual International Conference 2021 on the 3rd of September 2021. Our project coordinator, Dr. Franz Georg Hey, spoke at the event as part of the "EPIC SRC projects joint session: iFACT, NEMESIS, GIESEPP, EDDA" panel.
He highlighted the key messages of the iFACT project. "Iodine can be used as a disruptive propellant for electric thruster replacing the noble gas xenon that is used today in space to control probes and satellites with an ion-drive." said Franz. "If we achieve this, reduced overall operational costs, mass and volume savings on board are possible".
The virtual session was a successful online gathering of the GIESEPP, EDDA, NEMESIS, and iFACT research projects, which are all under the EPIC-SRC umbrella, and gained the opportunity to foster links among them and learn more details about each other's research activities.
The iFACT presentation from the event has been uploaded to the Dissemination Section of the website.